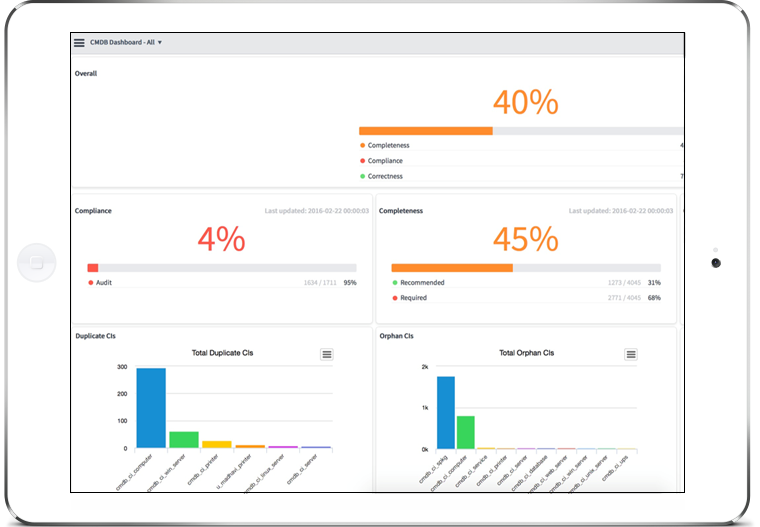 Closing the gaps and putting reliable data at your fingertips are essential for any organization to have successful IT Service and Operations Management. Let's face it, IT Managers don't have the tools they need to do their job as effectively as possible. They're usually armed with inaccurate data from the CMDB: definitely something we hear all the time. But, this can be easily remedied with our CMDB QuickStart™ which provides detailed visibility into hardware, software, and virtual inventory within your ServiceNow instance in a matter of hours.
What are the benefits of implementing Automated Discovery? Realize an accurate CI inventory, rapid reporting, change tracking, compliance, and thorough impact analysis. Diving into this a bit further, the level of reporting gained increases your IT infrastructure maturity level as it will meet the needs of auditors, change managers, and other relevant internal stakeholders across the organization.
Our methodology and best practices for automating the Discovery of your IT infrastructure are unmatched. Contact us today to talk more about how our CMDB QuickStart can provide an accurate and up-to-date CMDB and close your IT gaps.