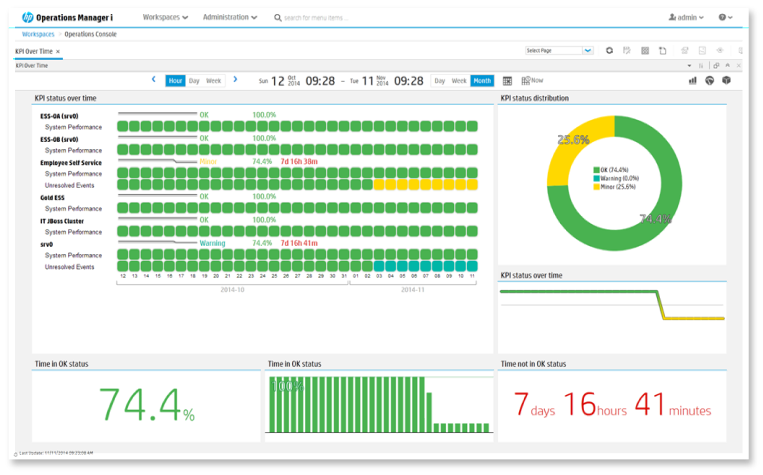 March 19, 2015 – ConfigureTek successfully presented the "Single Pane of Glass for Event Management with HP OMi 10" webinar and demonstration.
Organizations across the world are struggling to rationalize and make sense of the thousands of alerts they get daily from heterogeneous event sources and monitoring tools. This struggle directly contributes to increasing mean-time-to-repair on IT incidents and affects business service uptime.
ConfigureTek has helped numerous organizations in this position by developing a strategy to consolidate, normalize and rationalize event sources across the environment and present analytic data on a single pane of glass.
The ConfigureTek team would like to thank all participants of the webinar for your attention and positive feedback.
For those who were not able to attend the event, please watch the recorded webinar session to learn more about the strategies and industry best practices in the event management, and also to view a live demonstration of the HP Operations Bridge as a single pane of glass.
The Webinar Program includes:
Consolidating monitoring data across technology platforms
Critical dashboards to empower any IT operations center
Live demonstration of a dashboard for the IT operating center environment
Strategies for creating an automated processes for closed-loop incident response
Questions and answers
View the recorded webinar session: