Customer: a leading diversified international family entertainment and media enterprise
Industry: entertainment
Size: 10,001+ employees
Task: CMDB custom adapter development
Duration of the project: 8 weeks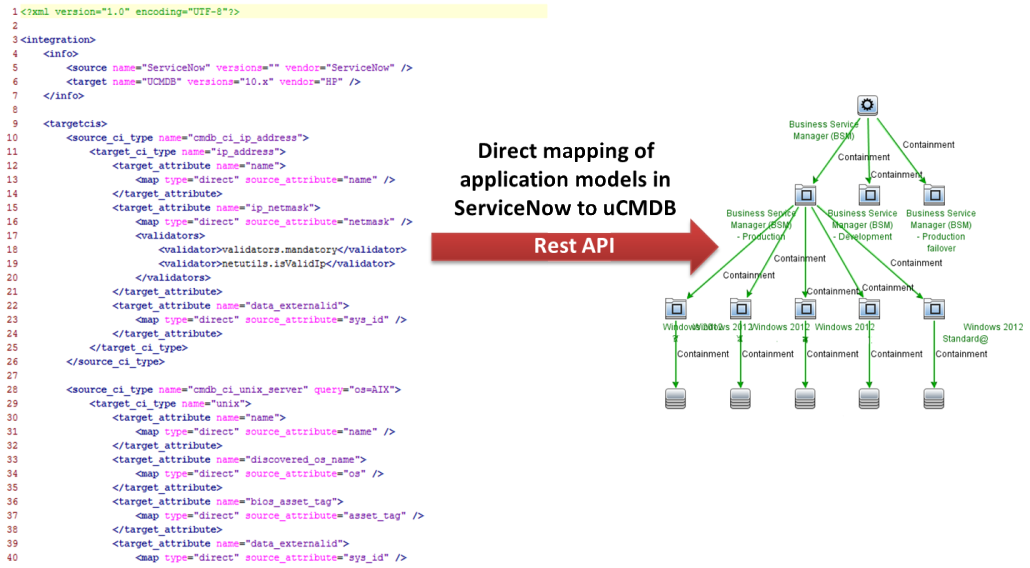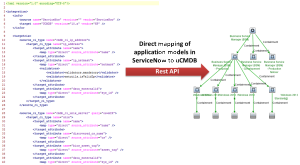 Project Overview
Recently, the ConfigureTek team worked with the Enterprise Systems Management of a leading international family entertainment company. The project included two stages. During the first part ConfigureTek's experts were tasked with a challenge to create a custom adapter to integrate HP BSM, OMi and ServiceNow CMDB. The second part required developing of the adapter for the next version of the CMDB. ConfigureTek's specialists successfully finished the project in 8 weeks.
Why the existing software was chosen?
The customer had originally chosen to use HP's BSM and OMi for their monitoring solution because of the advanced correlation across multiple monitoring technologies. However, due to using a 3rd party CMDB and specific protocol requirements they required a custom adapter to be developed to import discovered topology.
ConfigureTek's Approach
The most challenging was the fact that the customer required an adapter that had never been done before; even Software producer claimed it to be impossible in UCMDB 9.x.
The adapter was successfully developed using a Java + Jython combined adapter, providing topology integration using an API that had not been supported by the original product in any version.
The customer then came back after several months for further development to support the same REST API in the latest 10.x versions of the software. This was again a custom developed adapter code, however retained the original functionality of the ServiceNow pull adapter with the ability to toggle APIs being used. The methodology included the following steps:
Modified the 10.x service now pull adapter to support REST and function under the older Jython version present in UCMDB 9.05
Re-wrote the UCMDB 10.x adapter to support REST in addition to SOAP for retrieving CIs from ServiceNow's CMDB
Business Results:
Ability to correlate monitoring events to related infrastructure and business impact
Reduced Mean-Time-To-Recovery
Improved the efficiency of monitoring techs (techs know what else is impacted, what team to contact etc.)
All CI information is now aligned, changes to CIs in ServiceNow are now able to be synchronized quickly across all platforms
Provided a consistent view into configuration and topology across the enterprise
Contact the ConfigureTek team to better understand how we can leverage our experience and knowledge around the HP BSM, OMi and ServiceNow integration to support your IT strategies.