Client: an American outdoor retail co-op
Industry: retail
Size: 10,001+ employees
Task: datacenter migration project
Duration of the project: 8 weeks
Project Overview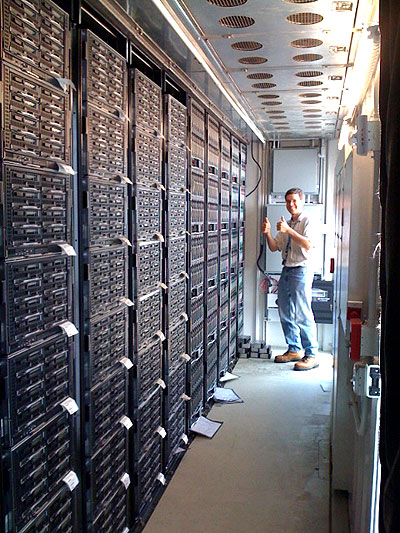 Recently, the ConfigureTek team worked with the IT Infrastructure Management team of a large retail company to support in analytics and planning for a data center migration. The project included the following tasks: leverage UCMDB/UD discovered data to automatically discover and map out server dependencies, create move groups based on discovery results; and generate various reports reflecting dependencies, server inventory, and critical configurations. ConfigureTek's specialists successfully finished the project in 8 weeks.
The client needed fast and complete discovery of server hardware, applications, and server-to-server dependencies to optimize consolidation of servers and move servers to a new remote data center.
To ensure the project was successful ConfigureTek assisted the client with identifying required credentials, address network access requirements and implemented HP Universal Discovery (UD) to create and maintain an up-to-date inventory of Unix/Linux and Windows servers, business applications on servers including Oracle & MS SQL database servers, and much more.
Within the first month of the project, HP UD discovered more than 1100 servers, the dependencies between every server, and began creating move groups that would prevent downtime or any disruption of day-to-day operations.
Why HP Universal Discovery?
HP UD was chosen because of its ability to discover servers, applications, and even communication between servers without installing agents on each system. The agentless discovery feature of UD along with UD's ability to provide continuous up-to-date inventory were key benefits the customer needed because their environment would begin changing rapidly when the server move groups were migrated to the new data center.
ConfigureTek's Approach
With the success of the initial proof of concept, the client quickly rolled out a full implementation fo UD for the data center move. This implementation included:
Install HP UD Server & Probe
Initiate limited scope discovery to assess what UD discovery capabilities and results
Install second probe in remote data center
Scale out discovery per client requirements
Leverage discovered data anddependencies to create initial move groups for DC migration
Create various reports based on discovered data for DC migration analysis
Business Results:
Discovered 99% of data center servers involved in data center move with dependency information
Reduced amount of time required to create move groups based on discovered dependencies
Generate complete inventory list of all data center servers to serve as baseline for customer's existing CMDB
Contact the ConfigureTek team to better understand how we can leverage our experience and knowledge around the data center migrations to support your IT strategies.