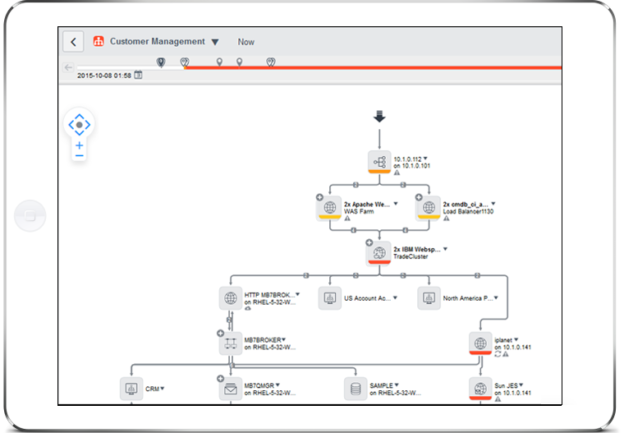 With ServiceNow's new release, Jakarta, right around the corner, we're sharing some insight  into a facet of Istanbul for all the customers who are still on Geneva or Helsinki instances. Istanbul includes a number of new features in the IT Operations Management space and we want to make sure you understand the positive impact upgrading to Istanbul will provide for your organization in preparation for a future upgrade to Jakarta. In this review, you'll see these features are designed to give you an enhanced ITOM experience through usability, accessibility, and get ready for the fun one… more power.
Discovery
Let's start with a quick discussion on Discovery. This aspect of ServiceNow was given new features to help you get up and running faster than ever. It all starts with the ITOM Guided Setup which walks you step-by-step through the process of creating credentials and then a discovery schedule to get data into your CMDB immediately. With a process that gets even easier as MID Server auto selection was added as well, Discovery in short is a home run. Now your instance can auto select the best MID Server for the discovery of your devices. Why is this important? The feature allows you to bypass creating individual IP ranges in most cases, saving you time and energy. 
Service Mapping
Let's move on to Service Mapping now; the big addition here is the new planner. We've all been frustrated before with the collection of data needed to begin Service Mapping. Think about the multiple departments involved and the barrage of emails back and forth, it's like a no hit inning. With the service mapping planner, you can:
Pretest entry points

Walk through all the steps of collecting the required information

Collaborate more easily in the creation of services
Think of it like a built-in workflow, once you put in the required information ServiceNow will notify the needed department to verify the data. The planner allows for a power hit with centrally located information and automatic notifications.
Event Management
Now that we've run through enhancements for Discovery and Service Mapping (and your bases are loaded), let's go over Event Management. What is IT ops without strategies for rapid triage and remediation? Event Management in Istanbul includes new features such as the ability to launch a web application from a rule, set CI's in maintenance mode, and collect information from Zabbix. But, the grand slam comes down to one of the biggest changes in Event Management, the personalized dashboard. Creating your own queries to run on the CMDB to view only the data you need is the heart of ensuring business continuity. Combine this with the correlation data attached to alerts in your new dashboard and you can create appropriate groups to eliminate time spent sifting through large amounts of data, ultimately from one root cause.
All in all, the Istanbul release has key features to make IT operations more efficient so your ITOM team can fulfill priority business needs quickly. Get in touch to achieve a seamless transition for your next ServiceNow upgrade. We'll provide a similar synopsis for the upcoming Jakarta instance so visit our blog often.