ConfigureTek suggests you to spend a couple of minutes to download and try out the new System Process Visualizer tool from HP Operations Center. System Process visualizer (SysPV, in short) is a real-time visualization tool which offers a quick way for you to identify the worst offenders on your system – your biggest CPU and memory consumers in a single view. For people familiar and used to the UNIX top command, this tool offers another view mimicking top, except this is via your browser and so you can monitor networked systems too – not just your PC.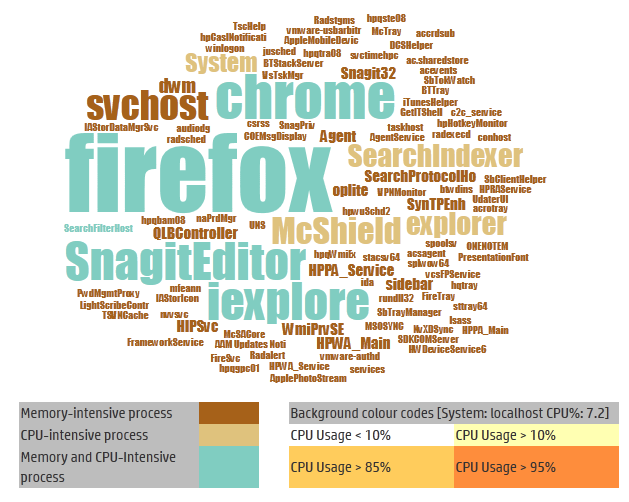 It is  a free download – get it, unzip it and run it – follow the steps in the readme.
NOTE: There are other free tools also listed in the same page like vPV Free, SiteScope Free, Health Playback for Virtual Systems (for VMware vCenter) and Big Data Performance Visualization (for hadoop and Vertica setups) – feel free to try these out too.