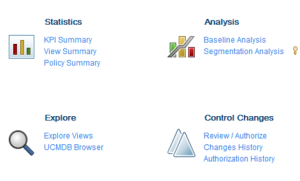 In 2014, HP's Cyber Risk Report highlighted that the most commonly exploited vulnerabilities in IT were related to known weaknesses, implemented years or even decades ago. Server misconfigurations were the primary vulnerability, providing attackers with unnecessary access to files/information.
To counteract this major vulnerability, the HP Configuration Manager can be used to create policies that will display the servers/applications affected by these known weaknesses, giving the application/server owner the option to correct the misconfiguration. An example of such a policy would be a filter to highlight all business applications within IT operations using default vendor credentials on their servers. With the help of HP Configuration Manager we can find which business applications are affected and what servers were misconfigured. Furthermore, we can review the applications that are compliant with the applied policy as well.
With the introduction of new technologies such as Internet of Things (IoT), the potential for security breaches will increase due to the increase of information exchange between devices over unencrypted channels. The Configuration Manager will prove to be a fundamental part of any organization willing to protect their data/information from attackers.
ConfigureTek has extensive knowledge and experience with implementing HP Configuration Manager for all sizes of companies/infrastructures. Configuration policies will be tailored and customized to suit the needs of any organization and to showcase where potential security breaches could occur within the IT infrastructure. With the help of HP Configuration Manager and ConfigureTek, organizations will always be aware of potential faults/issues within the entire topology of the IT infrastructure.