The Most Vital Component for IT Clarity
The CMDB is a critical cog in a Configuration Management System and it equips IT Operations with the ability to provide excellent level of service to the rest of the organization. ConfigureTek combines methodology, experience and best practices to help you automate your CMDB with a sense of time urgency. Our automated Rapid CMDB solution can be implemented in a seamless and non-intrusive manner without requiring remote agent deployments. Rapid CMDB makes use of automated infrastructure and application discovery technology. Our offering includes discovery, reporting and compliance features.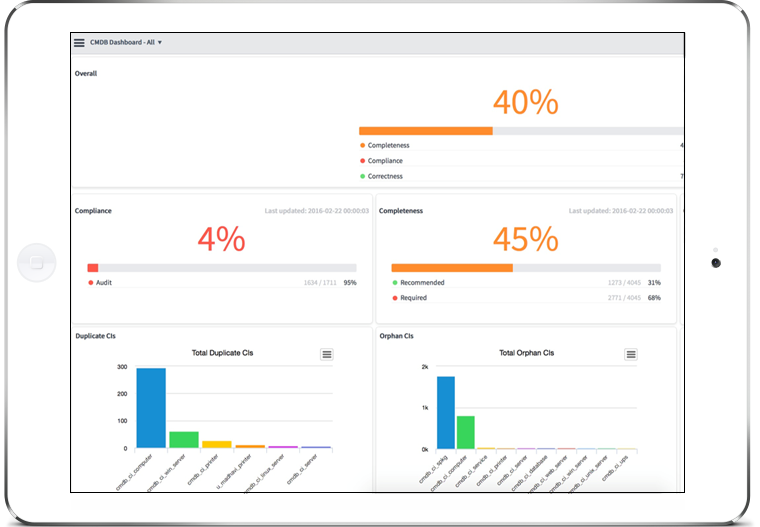 Automatically, accurately and continuously visualize and report on your apps and infrastructure

Perform objective and automatic Impact Analysis 95% faster

Gain the ability to re-claim underutilized assets, apps and infrastructure

Identify rogue applications, web services, infrastructure and servers

Provide ability to integrate with service management system with CMDB
Implement this QuickStart now!
Contact us so you too can realize the benefits of this powerful solution in just a few weeks